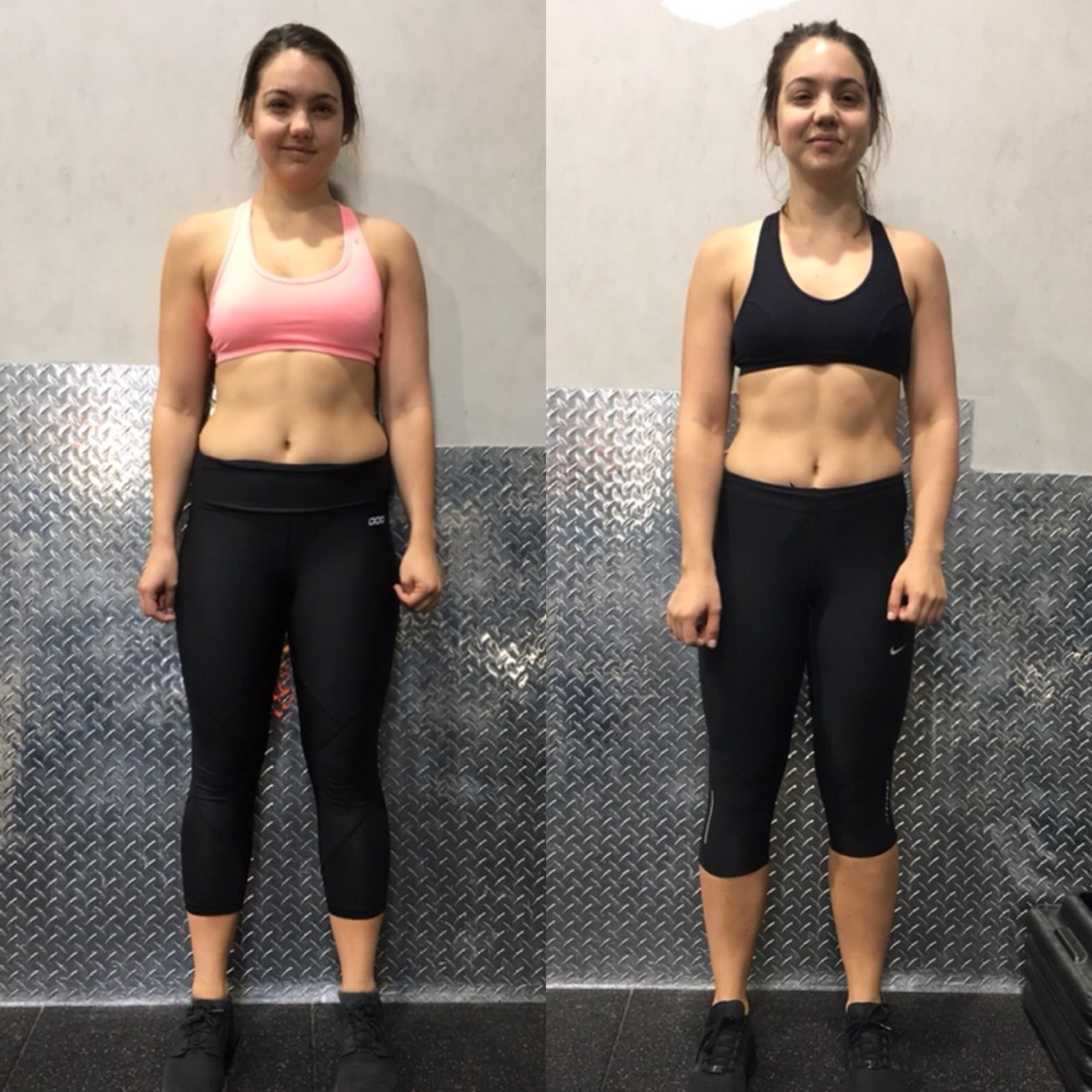 YOU HAVE TO SEE THIS:
It's a 4 Week transformation sensation!!
---
 Meet Clytie and she has transformed not only her body but check out that posture and overall health in only 4 weeks following the b.bodyboost food and fitness program.  
---
WHO:
Meet Clytie is 24 years old: works full time at a Health Food store and has her PT qualification but she had lost her drive; lost her food and fitness direction and needed a kickstarter to find her path again.
HOW:
SO … It was out with the old merry go round routine and in with the new fast; quality b. food and fitness routine that is a guarantee bodyboost if you follow it step by step.
I am so beyond proud of Clytie she has followed it and completed every workout in the fast fit program and eaten very well over the entire time. An interesting fact is Clytie has had a cold all this week and not trained however still ate exactly to the program and still managed to make the same weight loss as the previous week. She trained very hard after getting well again.
The best thing about this transformation image though is Clytie and her posture and personal confidence. I want you to NOT look at her narrowing waist and her thinning thighs for a moment and look at her face; her eyes and her chin. In the first image: her chin is set back and she hiding in her skin; in today's image she has her chin forward she has changed her personal direction and this is the best thing about the b. programs. I provide you with an inner confidence; personal strength, better posture and overall health and the BONUS is weight loss.
Clytie is going to being there 10 DAY Body Blast – shortly as she embarks on the stage 3 of her phenomenal body journey.
Come on and join in too, it is as easy as clicking on the link in the bio to get your best body started tonight; today right now.
FOLLOW:
Stay tuned as I interview Clytie next week and see how she is feeling and if she is ready for the next amazing step in her journey to better health and body love the right way.
b.x