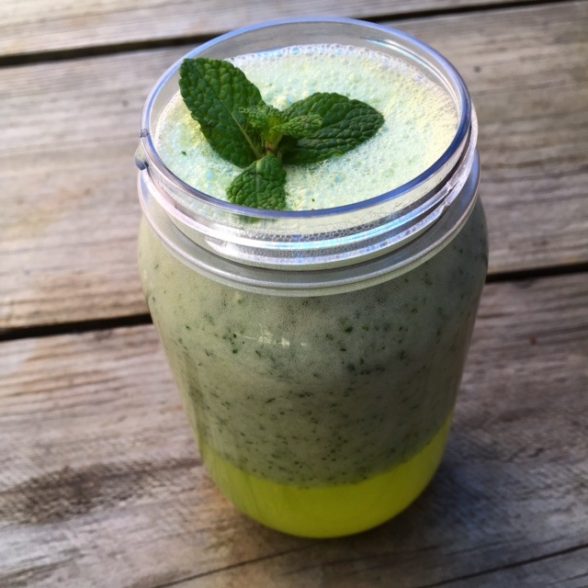 Have you had a big weekend of fun?
(fun meaning food or drink that possibly isn't the best for you?)
Well this juice will get you bouncing back ready for the week ahead. It is high in fibre to cleanse those insides as well as rejuvenating qualities to get your flow on.
Rather than hoping for the best in the morning > drink this now and you will feel 'on top of the world' upon waking!
---
b.bounce back juice
Ingredients
fresh pear cut into pieces
handful fresh mint
cocobella coconut water
fresh ½ lemon squeezed
2 cubes of ice
Method
1. Blend up and add to jar with fresh mint
2. Drink up
enjoy
b.
x