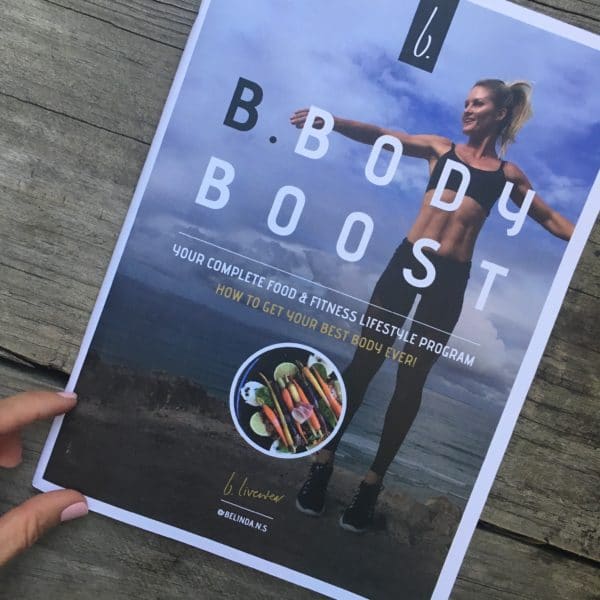 b.bodyboost (high quality hard copy book) SOLD OUT!!
YOUR COMPLETE FOOD & FITNESS LIFESTYLE PROGRAM
The b.bodyboost is the exact way I transformed myself. The results speak for themselves. I have created a body that is healthy, fit, strong, lean and aligned and all after having two kids and working full time! You can do it too!!
I have provided you with my:
➕Total fitness (indoor & outdoor) guide
➕Food lifestyle plan
➕Gym program
➕Circuit program
➕Wellness tips
➕Motivation
The b.bodyboost is a comprehensive ebook filled with fitness/food plan, how­to images everything you need to create your best body & as well as gaining optimal health. All for only $69.95 (Cheaper than one personal training session!)
Follow the Blivewear YouTube channel clips for other 'how­tos'.
Follow constant updates on Belinda.n.s Instagram for new and fresh food ideas to keep you on track.
$65.00 includes express postage and handling
Out of stock