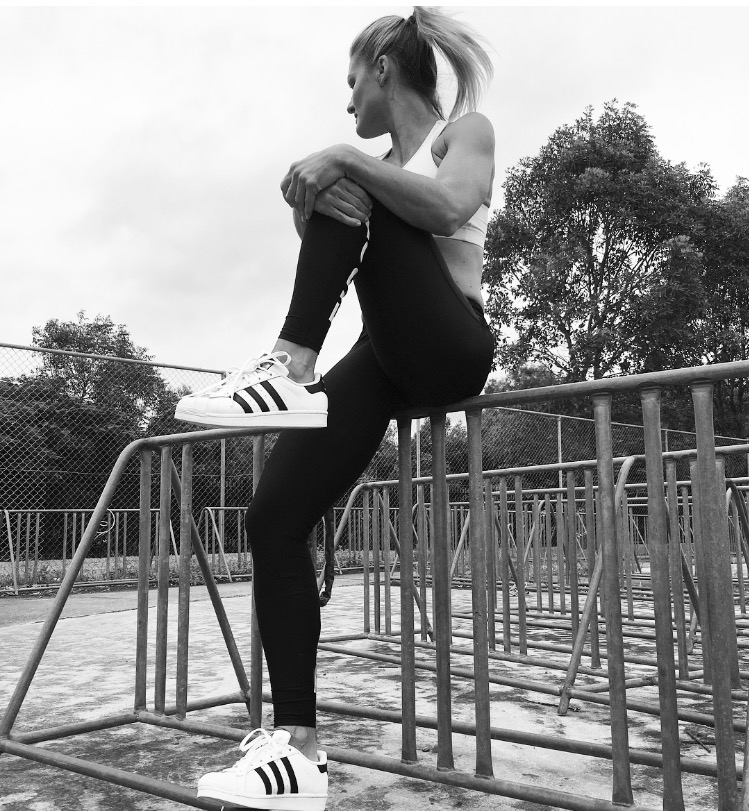 Fashion must be functional, fun and stylish for it to fit into my wardrobe.  The items I purchase must take me from work to play to gym to dinner out.  I choose fashion very carefully and ensure that I am making a purchase that will fit with most other things in my wardrobe otherwise it gets cut from the list.
I create a wish list on my phone most months of items I have seen that would enhance my wardrobe.  Meaning make the clothing already there look refreshed.
b. 10 Must have fashion items in your wardrobe this year.
Adidas shell toe classic + purchase a pair of sport luxe shoes in black and white. I love the adidas as it has a nice white round toe  that goes with skirts, jeans, dresses and shorts it is seriously the best all rounder sport luxe shoe with classic appeal.
Running Bare full length black tights + ensure they have a sheen in them to be multifunctional with all oversized cardigans as well as wearing to the gym.
Nike pro short + the best cut for any type of fitness activity.  They don't ride up in places they should not and I always go for a medium (even though I am a size 8 they look better a bit looser)
Nike Lunar Glide running shoe for a a multipurpose shoe that will take you from walks, runs, gym and even mountain climbing.
Bonds Denim (Chambray)shirt – button up – my favourite is the Bonds version it is not too expensive and it is the perfect denim colour.
Sportsgirl Grey knit skirt – latest edition to their winter collection get in quick on this one.  I wear this so many ways, casual with printed tee and adidas classic shoes and also with leopard pointed toes.
Black jeans – because you must have quality black jeans – 'Country Road' do a good high waisted version but on a budget 'Cotton On' make a good fit pair too.
Printed tee in white – I love the Adidas traditional print!
Long coat in grey (Seed Heritage) I wear mine with all black pants and tee and with adidas as well was with leggings and all grey. So versatile !
Leopard pointed toe flat – these shoes make the outfit shine! Classic and versatile
Get shopping!
b. x