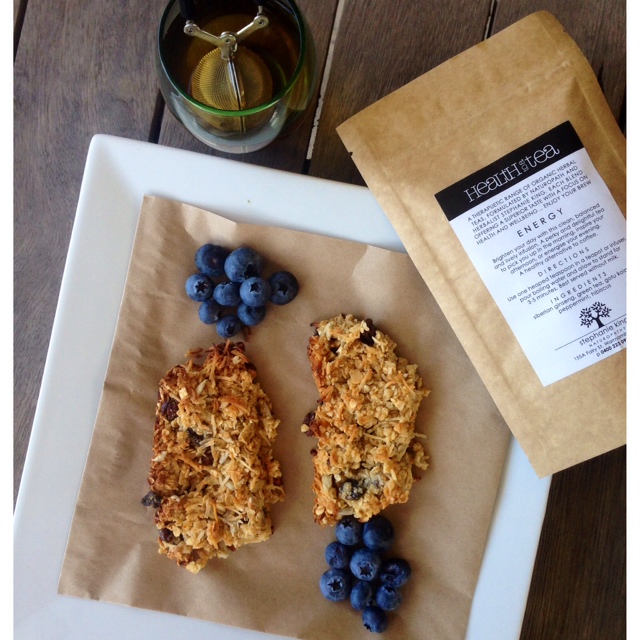 My ultimate 'go to' when I am in a rush due to family commitments and those days were everything seems to go wrong – one thing always go right!
b. breakfast energy bars this recipe is so easy to make and gives me the clean eating energy to keep me going all day.
---
b. breakfast energy bars
Ingredients
½ cup of almond meal
½ cup shredded coconut
½ sunflower seeds
½ cup oats
½ cup sultanas
1/2 cup of honey
1 egg white – optional for protein (however is not required)
Method
Combine all dry ingredients together in a bowl.
Add the honey and one whisked egg white.
Mix until well combined.
Place mixture into a baking paper lined tray.
Press down firmly onto mixture to ensure compacted and smooth.
Add a drizzle of extra honey and sprinkle of coconut OR –HINT add sprinkle cacao for chocolate flavour (very delicious too)
Bake in moderate oven for 15 minutes.
Allow to cool before cutting (this allows the honey to set slice).
Serve with fresh blueberries to complete a nutricious snack or breakfast.
enjoy.
b.
x