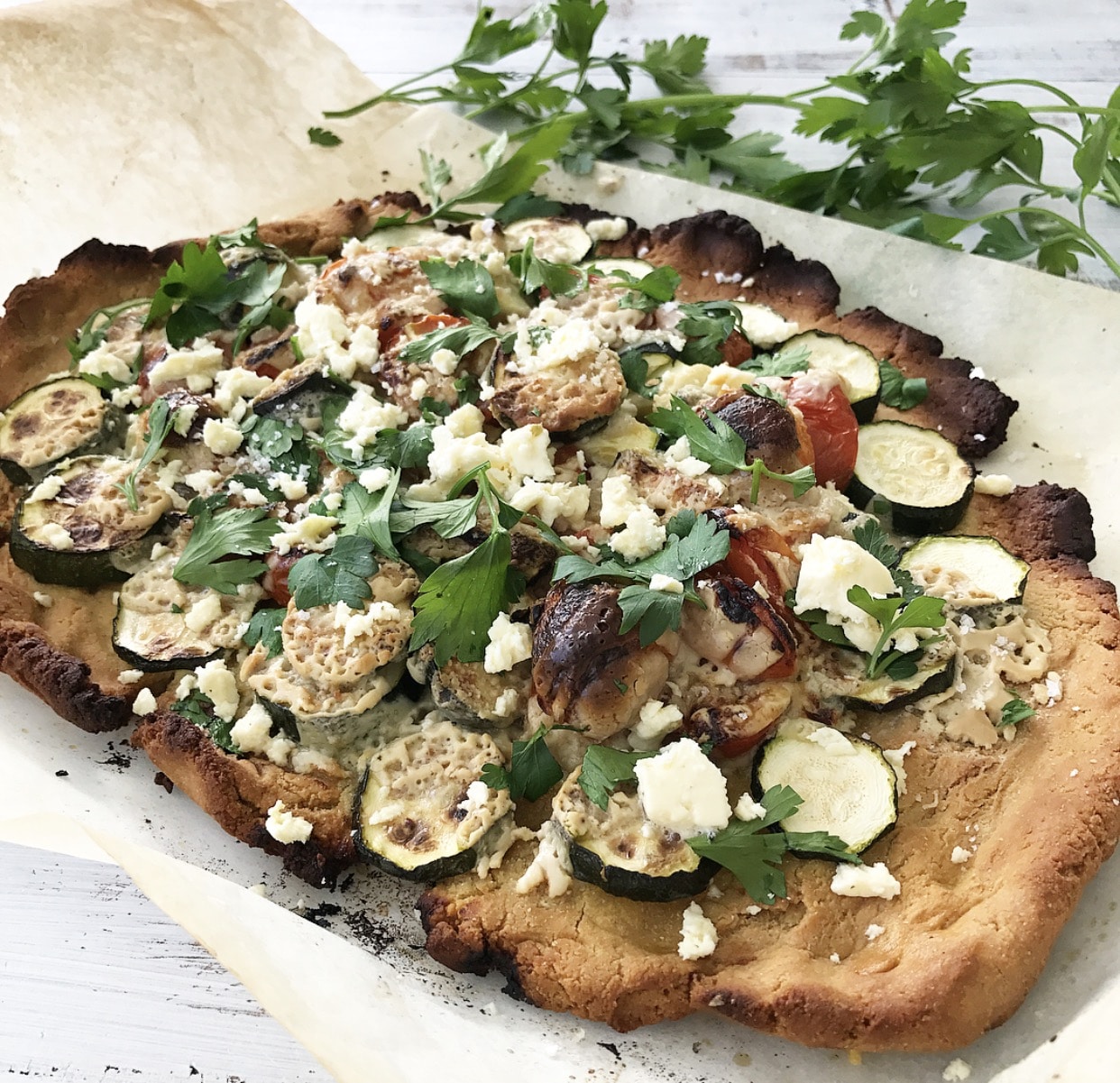 A crispy nutty base of garlic topped with roasting soft tomatoes and zucchini and drizzles with dribble of tahini and lemon.  It is a must for the weekend, lunch or dinner.  But I must confess the best for friend and drinks date.
---
b. Chick pea flat bread topped with Italian Zucchini Tahini
Ingredients
2 cups Chick pea flour
Garlic oil
1/2 cup Water
Salt
Baby tomatoes
Zucchini
Tahini
Feta
Salt and pepper
Parsley & lemon for delicious servings
Method
1.Add Chick pea flour to bowl use a fork to beat as water added. Add pinch of salt and tablespoon of garlic oil mix with fork until it begins to form dough texture.
2.Roll dough onto flat board and roll out to desired thickness.
3.Place onto lined oven tray.
4. Top bread with chopped tomato, zucchini.
5. Pour or drizzle tahini over topping.
6. Add salt and pepper
7. Bake for 30mins-40mins at moderate heat.
8. When brown and zucchini is cooked.
9. Remove from oven
10. Add feta and parsley a squeeze of lemon and serve.
Add to roasted chicken or fish fish or delicious on its own.
Health and Happiness always,
b.x