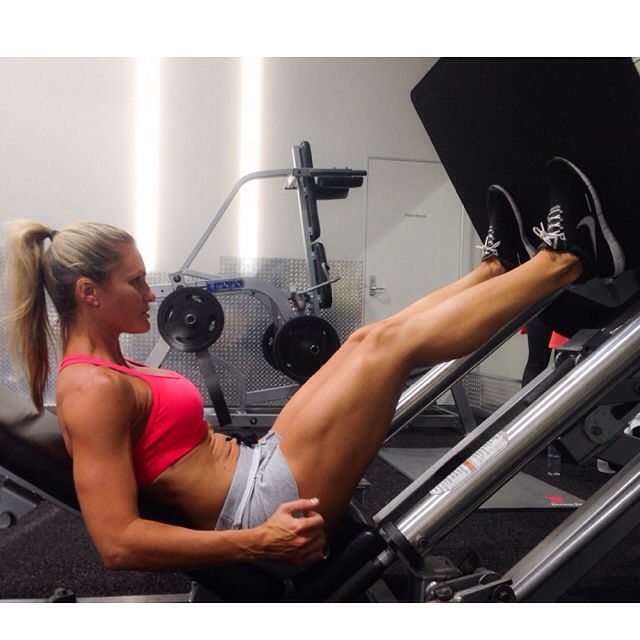 b. LEG PRESS
To achieve the legs I had always wanted was hard work but well worth the effort. I now never worry about chaff on the inner thigh, cellulite or that wobble. If you want less worry regarding your legs    – start leg pressing…
Reasons to leg press:
It increases the muscle shape and therefore lengthens legs. It particularly target the thigh muscles (Hamstring/Quadriceps), Glutes (Butt),and calves.  These are all muscle groups at which can change your entire body shape if worked correctly.
 b. weekly workout on leg press is
Leg press – 80kg
Single leg press – 40kg
Single leg press with toe lift
12 reps of each 3 times
****Be cautious – start light and build into the weights set and be sure to check your knee and how it tracking.
---
b. is wearing in image
Lorna Jane crop (Watermelon)
www.lornajane.com
FKN Gym Wear recycled sleeve shorts (latest edition)
www.fkngymwear.com
Nike Breeze running shoes
www.eastbay.com
enjoy
b.
x