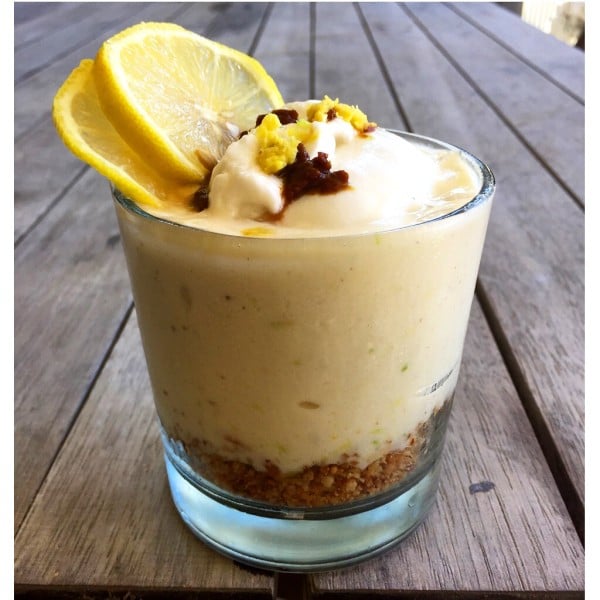 Ingredients
1 frozen banana
2 large tablespoons coconut yogurt
1 fresh lemon squeezed juice
1 fresh lime squeezed juice
whole lemon zest grated
fresh coconut/ seed / protein mix (granola base)
coconut sugar
lemon slices
Method
LAYER 1
Layer the granola mix – I buy this from my local organic wholesaler already made up – (coconut shredded, LSA, whole seeds, almond meal, whole almonds crushed baked in coconut oil)
@source bulk foods Miami – granola blend
LAYER 2
Blend together banana, 1 tablespoon coconut yogurt, lemon juice/ lime juice and zest until smooth and creamy.
LAYER 3
Place 1 tablespoon of coconut yogurt on top of the zingy smooth lemon blend.
LAYER 4
Then sprinkle with coconut sugar and zest with two slices of lemon.
---
And if you like this recipe, be sure to check out these yummy treats too:
Chocolate Coconut Sundae (with Walnuts)
enjoy
b.
x