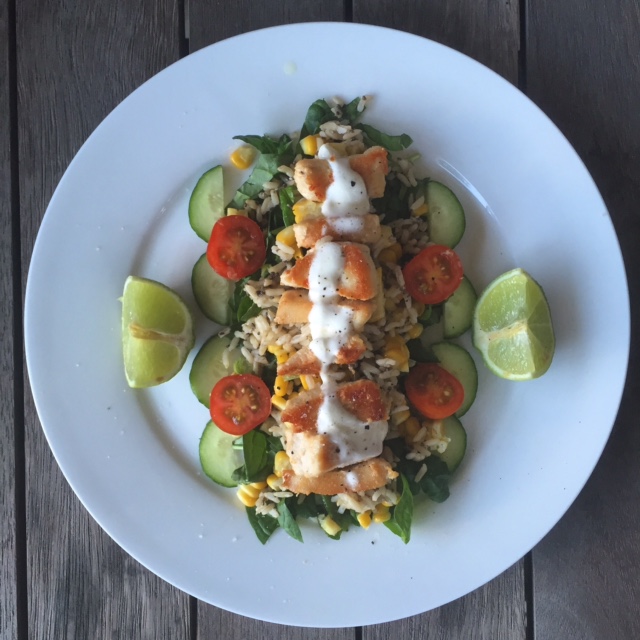 This recipe is my mid week go to or when everything is just too busy. It is fresh, light, nutritious, totally clean eating and can be (dairy free) by simply changing the yogurt dressing.  Hope you add it to your weekly dinner or lunch list!
b. lime and chilli chicken and quinoa, chia, corn salad with spiced yogurt
Chicken
chicken thighs sliced
chili oil
fresh whole lime
rice bran oil
Prepared sliced chicken thighs, rubbed in chill oil and squeeze lime and allow to marinate for 5 mins
Place rice bran oil in hot fry pan and brown the chicken.
Allow chicken to cool a little before adding to salad.
Salad 
quinoa cooked with chia seeds ('Sunrice' do a microwave version)
corn cob (pre cooked) – cut kernels off
tomatoes
spinach leaves
cucumber
Dressing
natural greek yogurt + cumin + salt + pepper
Layer spinach leaves (washed and cut), cucumber, quinoa/chia, tomatoes, and corn across the plate.
Add a generous drizzle of the yogurt dressing.
enjoy
b.
x