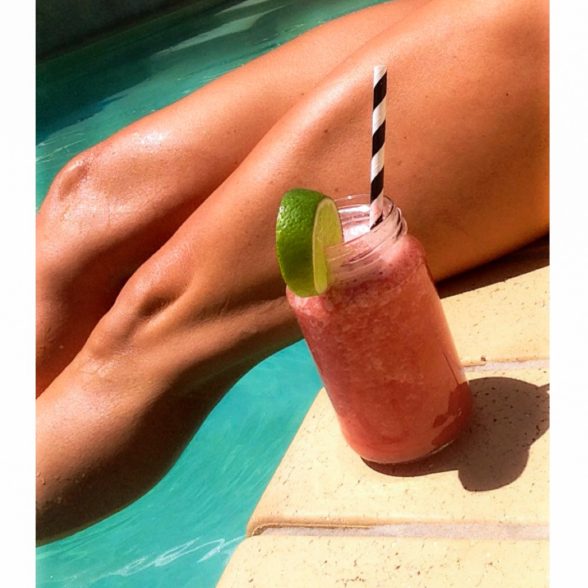 This juice is perfect around the pool on a summer day – I also like to enjoy this drink with a handful of dry roasted almonds to completely satisfy my hunger after training.
Ingredients
2 large slices of watermelon
1/2 frozen banana
squeeze of lime
1/2 cup coconut water
handful of ice crushed
Method
Blend – pour into a jar.
Add lime piece for decoration.
enjoy
b.
x
b. legs featured after morning workout….