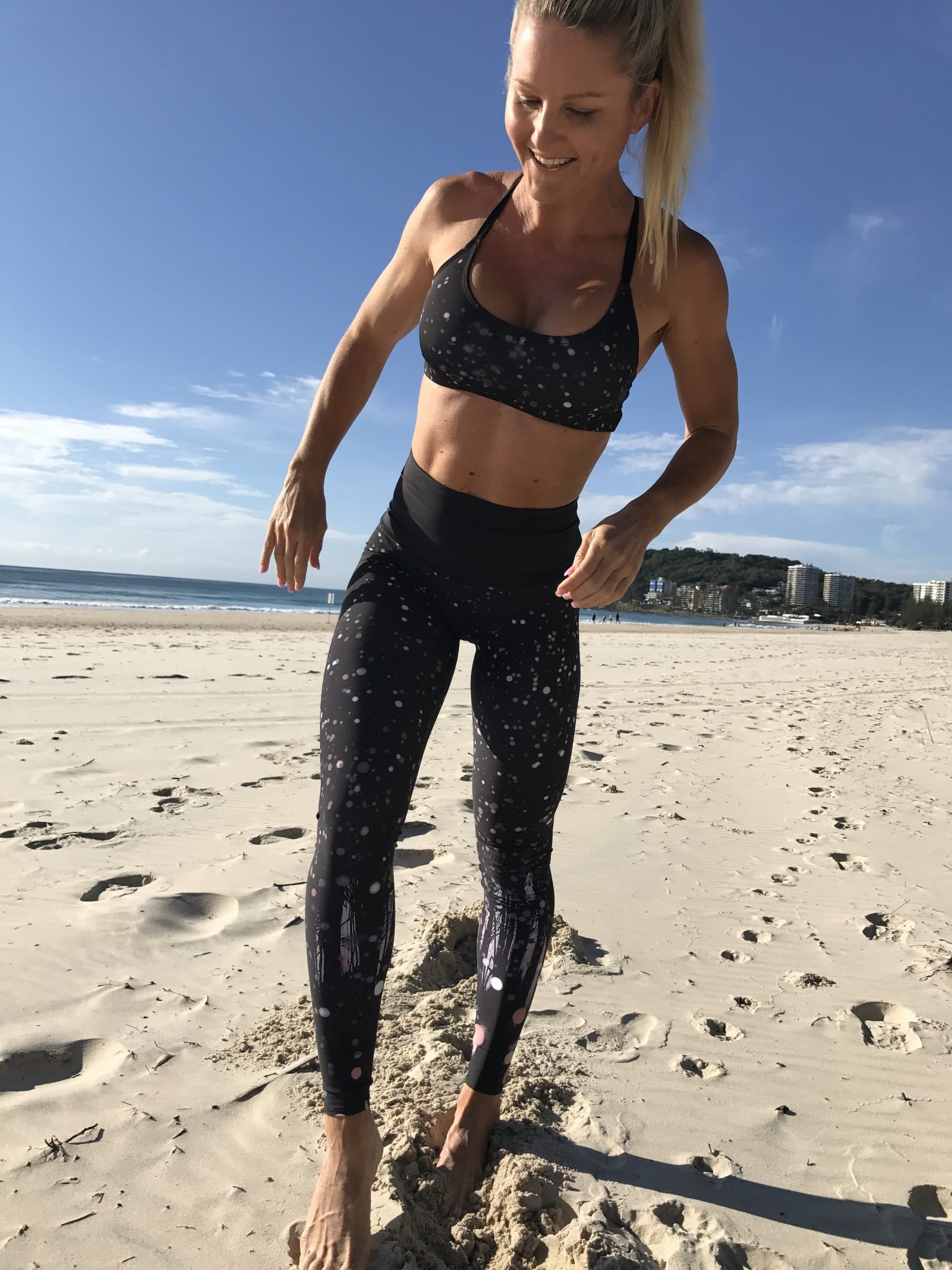 My Top 10 Tips of
How to Buy the Right Activewear Every Time
Living in active wear is my forte you might say and with just a few too many active wear outfits & many photo shoots in active wear completed; I have certainly learnt the source for the right fit and style for everyone. Previously working in fashion I have always had an eye for shape and line with clothing of all kinds however my love of activewear is where I find I can help you. Finding the right active wear can make or break the feeling of training. Active wear can make you want to train harder, faster and better all because of comfort level as well as the feeling it provides in support, personal confidence and beauty.
I have compiled my 10 tips on buying sports wear and active wear that will enhance your best assets because it will make you feel better or help you to start exercising even if you haven't got the bug yet.
---
My 10 Best Activewear and Leggings Buying Tips
Buy legging with the least amount of seams – they make you look leaner. They shape to your body creating a better silhouette.
Look for high quality fabrics – we are sweating in these and they are hugging our assest so it is more reason to spend on quality breathable fabrics that allow good hygiene also.
Full-length tights make you body seem longer and leaner – ¾ and 7/8 tights cut your legs off and make your body seem shorter and rounder. This length also tend to make ankles look thicker.
In regards to colour and pattern – always stick with pattern the whole tight or all block colour. Light colours are less forgiving in all aspects.
The best most flattering colours are black, leopard, or bright.
Crops are best with the most coverage across décolleté. I believe the scoop neck gives an illusion of longer torso. The thicker strap at the back not only support our breasts better but tend to accenturate the luscious female lines in our back.
Remove padding as it moves and tend to wash badly.
Black from shoulders to ankle wins every time for me with a bright coloured singlet, tee, jacket or shoes.
Quality brands over quantity always. The experts in active wear are still around today and they have the technology that ensures best fit. We may be able to find $15 tights but they tend to be see through when you bend down or squat.
High-waisted tights are my favourite they give support and they make our body look longer, taller and shapely in all the right feminine aspects.
Health and Happiness always,
b.
x