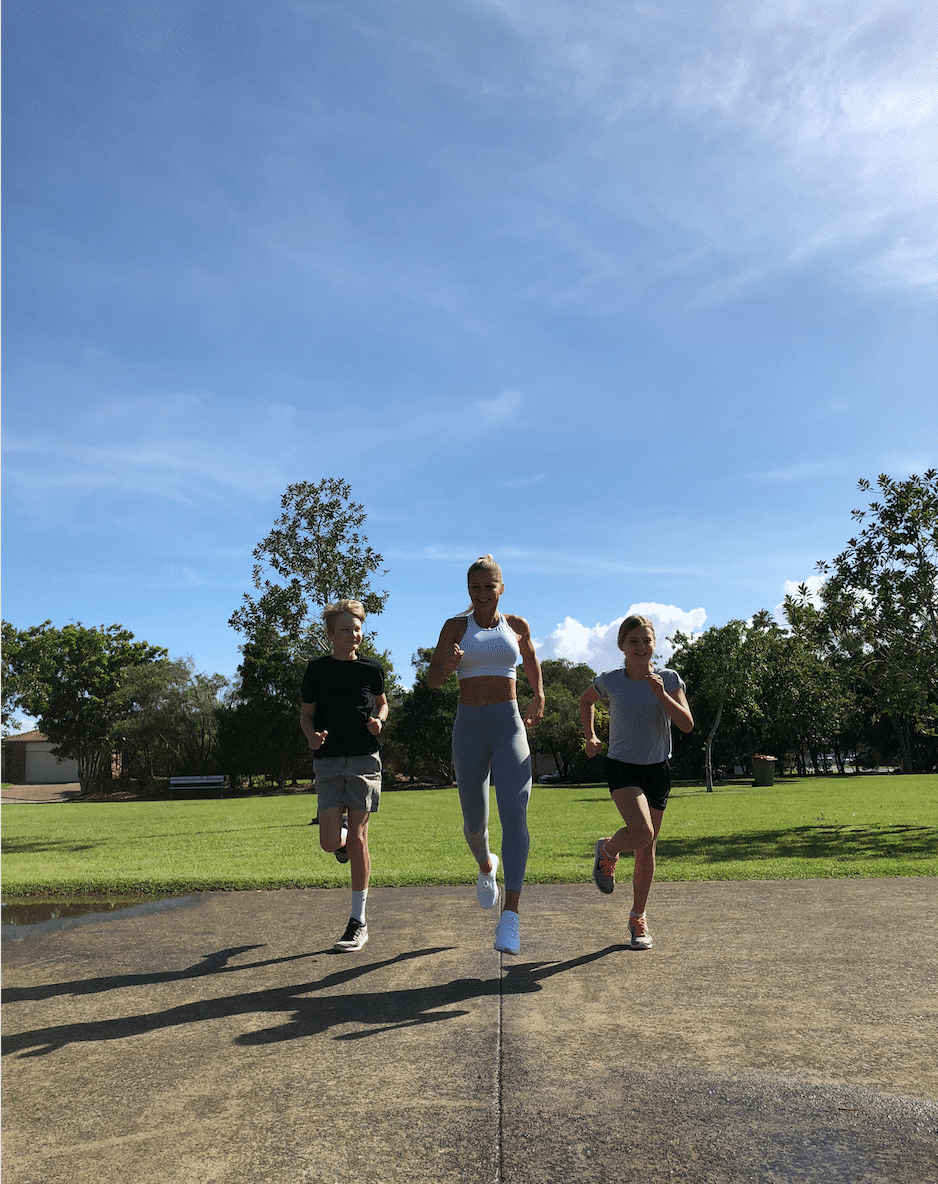 This holiday time ensure you enjoy, however have a better ploy to make sure the habit hole does not become too big. 
It's very easy to fall into bad habits in these two weeks of the year as we see this week as 'let loose and do what we please' however the struggle is hard to overcome. In this time we find the taste or habit for sweets, eating those chips, dips and extra portions as we graze late afternoon with a drink in hand. It's important to have an awareness of creating 'bad habits' and that 'Oh its Christmas, Oh it's New Years, oh it's…
Let's get motivated today! Let begin the process amongst the party week and try to reboot with these simple tricks that I use right now.
It's also the perfect time to reset and recharge your body and START  a slow detoxification. Employ some fresh new family habits for the kids. The feeling that comes with holiday and happy habits becomes addictive to everyone in the household and then we create good family habits that are associated with happy times.
---
The 3 best Healthy Food Reboot tricks
Avoid drinking alcohol every single day during the holidays.  I hear you screaming… I can't we have this party etc.. These are the tricks I use:
Drink a high quality cocktail, sipping and then drink mineral water.
Replace drinks with – lime infused mineral water with heaps of ice; mineral water of any kind, try Kombacha, add mineral water to your wine with ice.
Become the designated driver.
It is possible to set personal goals to only have alcohol on certain days. Replace with other drinks like mineral waters, mocktails made on coconut water and hydrate often.:
b.truth- alcohol swell is the hardest feeling to shift as it makes our bodies feel extra lethargic. Try to not to prolong this feeling.  If you have gone OTT – add speed walk / jogs into your routine. Ensure you flush the system.  Read: https://blivewear.com/8-best-b-body-reboot-exercises-helping-feel-beautiful-defy-age/
2. Try the two bite rule. I will take only two bites portion of foods that take my stomach and mind fancy – you know the ones, Tiramsu or loaded desserts, warm brie cheese with toasted garlic bread – these foods are difficult for anyone to refuse however try the two bite rule.  Have it but only two bites and saviour the taste and move on with your life. Think health first. Another tip – sit away from the food table and avoid line of sight to food.
3. THINK portions.  Ensure you keep with meals and understand all snacking is part of your meal time too.  Try to stick with your portion of your fist size. Keep in mind the longer you over eat it is 'double the time stuck in the food habit'. Meaning the time to retrain you brain back on track is twice the time. Eg. Eat everything for 2 days – means 4 days for you to get you mind and body out of the habit. Eat rubbish for 6 days means 12 days to break the mind and body function habits. The longer you do it the harder it is…
Remember all the food you made and others DO NOT have to be eaten. Take smaller portions and enjoy the taste of each bite. Leftovers can be the biggest weight gain pain so give away as much as you can.
---
THE 5 BEST Family Habits to start TODAY
Encourage the kids every morning to become more active: get up get dressed and out the door. Add scooters, skateboards, bikes, running, skipping, anything active together. When you arrive home after 30-45mins – eat breakfast and set about getting them on a family chores list.
No tech until 10am: This is the most important time of the day to be off tech and Tv or kids. Obviously if the adult needs to work this is important but avoid the Youtube addictive scroll and social flick at this time. I personally say to my kids – phones off 'Time for 3D world' tech goes away on family docking and they appreciate the redirection.
Hydrate and Water: encourage water consumption for the kids by putting infused water jugs on the bench and glasses a ready. Set goals for the kids to drink a certain amount of water daily. Not only will this stop headaches and hydrate but if will encourage water drinking for the year to come.
Fruit platters and healthy options at eye height in the fridge rather than the left over double filled chocolate cake. All foods that are treat food put in containers towards the top shelf and near the back.
Set a family fitness goal: Walk up a mountain, learn to surf, ride bikes to a new destination (make it a challenge for the kids), learn a new trick. Encouraging kids to set personal goals of things they would like to achieve by the end of the holidays is fun and enticing. It may be a simple as doing a handstand on a wall but encouraging safe risk taking and body movements creates confidence in young bodies and minds. Write the family fitness goal list and place it on the fridge so everyone can see it daily.
b.truth: I personally eat anything I want on Christmas day and switch back on Boxing day to normal food intake and complete a long family walk or bike ride. The same goes for New Years Eve – what ever I want and then back on track the day after.
Have a great holiday and wishing you continued health and loads of happy family days leading into this 2019!
Health and Happiness,
b.x
https://blivewear.com/shop/b-bodyboost-high-quality-hardcopy-book/