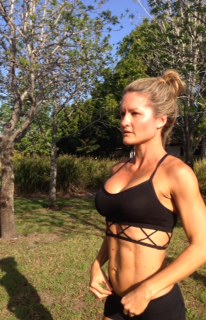 The sport luxe fashion is continuing to be major must have.  I wrote about this trend a few months back and I am astounded by the amount of luxe sport fashion now available.
It used to be seen as the 'busy mum' clothing but now is seen on runways around the world with every fashion house and local designer jumping onboard.
Some great pieces I have seen are from renowned Australian brands – including
Lorna Jane – amazing fresh key pieces to mix and match.
Stylerunner – www.stylerunner.com a perfect collection of fitness wear online -it is fast delivery and the choice is total luxury ( which I love!)
Running Bare – fantastic colourful pieces that are fun and functional.
Add a pair of bright shoes – (Nike are my obsession) and you are suddenly hitting the streets in the hottest fashion style.
enjoy
b.
x
(I am wearing one of the latest crop and cute tights by Lorna Jane)