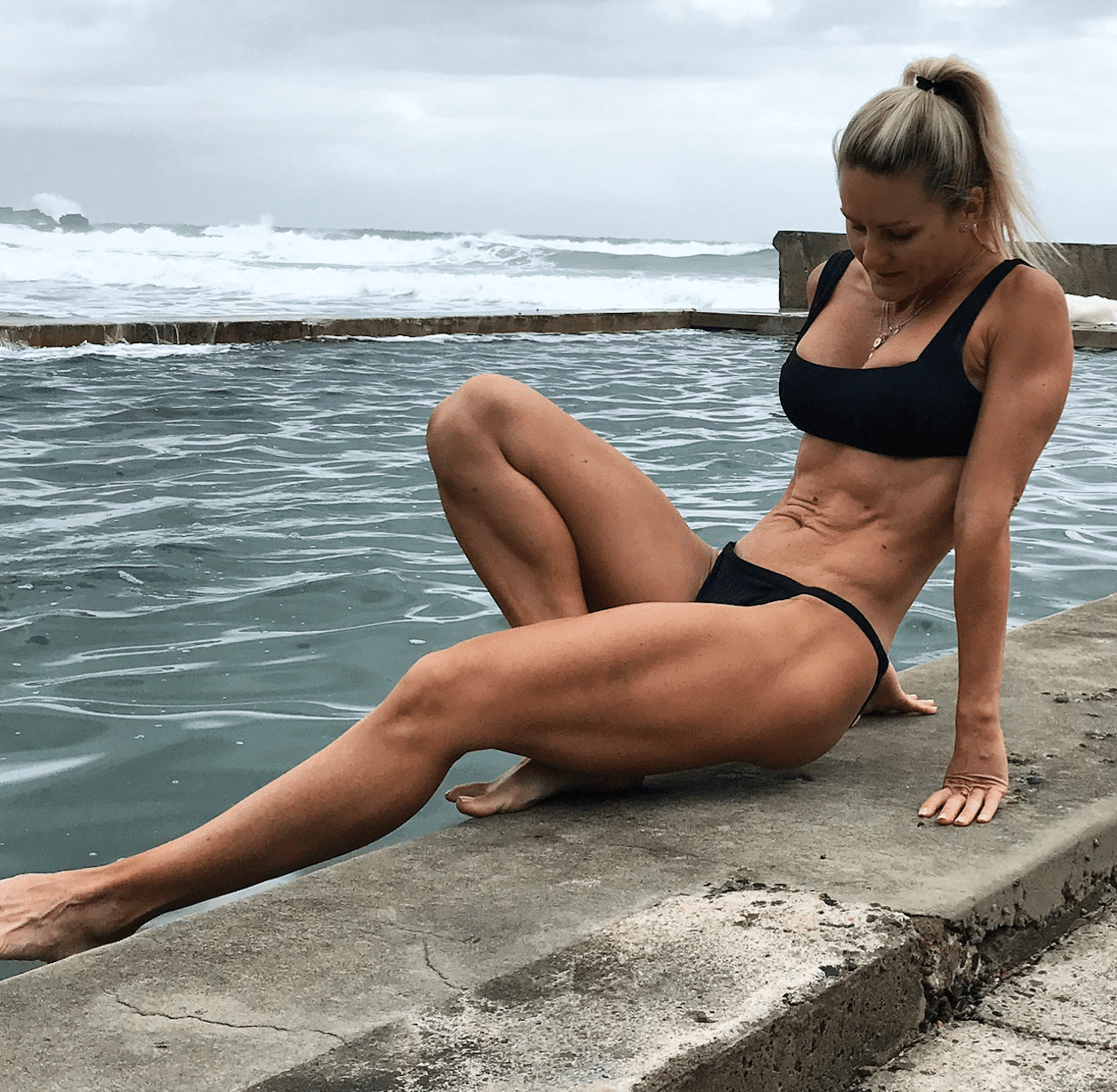 At the age of 41 this body continues to evolve daily, weekly and yearly however it has not stayed the same since my original transformation because I have aged.  The weirdest changes over the past 3 years have forced me to review many parts of my fitness, health and food to ensure I can maintain my best overall health and body.  The same food and same fitness routine can repeat and I absolutely do this. I follow the b.bodyboost program still to this day. However, some days my body does not respond like I'd hope it too and it is affected by other aspects that a brand new to me.  Truthfully things are getting a bit harder to maintain especially my legs, my skin and my feet. I have noticed many skin changes, more age tags, less moisture, more scales and some lacklustre body function with sleep issues and less hip movement.   I am going to share with you the fix ups I have had to do and how you should too.
All our bodies evolve over time through ageing and it is a bitter pill to swallow for many.  However if we can prepare a few years early for the next steps we have a better chance to maintaining it all a bit longer.
It's a fact that in our 20's we can eat and drink pretty much whatever it's not good for us but we seems to bounce back easily. Oh the 20's lol!
In our 30's it all catches up; hormones; babies; family; and timeline adjustments that seem to take a lot of getting used too. We have to mentally adjust and also feel our confidence 'wan a little' as we put so much energy into our family.
Then in our 40's things change again our children are grown, we have a little more time but we have body niggles and pain, we look at a treat and it seems to attach to our thighs and tummy. Our metabolism slows; body temperature rises however  that libido is on point. We seem to have less moisture in our skin making it the beginning of the crinkle in the skin a tragedy we don't hear much about.
I spoke to a group of the women that I train who are mostly in their 40's and 50's it was evident that changing our overall health routine is important and the only way to remain strong, healthy and happy.
I want to share with you the 5 important changes to make in your late 30's going into your 40's.
The Fit Changes to do before 40
These 5 things will improve your health and your ability to maintain or reboot your system.
Shoes– it is key to have good shoes with stability for hip, leg and feet support – in my 30's I could wear what ever shoe when training however now I can only run and gym train in specific training shoes.
Skin hydration– ensure hydration of H20 is happening all day as the result of dehydration is loose and dry skin. Drink up that water ist is even more important as this age.   A big change also happening with my legs as I noticed the skin changing on the thighs and their shape – the trick is to massage your own legs every second night with moisturise crème. I personally love a magnesium filled moisture crème as it works wonders.
Yoga– once a week it is a must do not only to maintain some flexibility and mobility but also for our head space and peaceful present thoughts. It flushes the system faster and works wonders on our overall health.
Add liver enhancing spices and wellness food– adding spices to food to boost metabolism such as turmeric add to savoury nuts, add cinnamon to breakfast oats these are guaranteed to enhance your liver function not only helping you flush unwanted toxins and filter digestion but they also encourage a better sleep and no 2 am wake ups.
Active Fashion with function –Try wearing high-waisted tights for lower back and abdominal support.  They encourage better blood flow too.  Ensure you wear crop tops that are easy to take off when sweaty – these can actually cause injury by displacement of shoulders as we wrestle to remove after a session – not only that but our frustration level seems to be a bit higher in our 40's.
These will help you hold onto the body abilities and health a lot longer.  They will encourage better energy and a more filled life. Try them out Mama and let me know how you go!
Health and Happiness,
b.
x