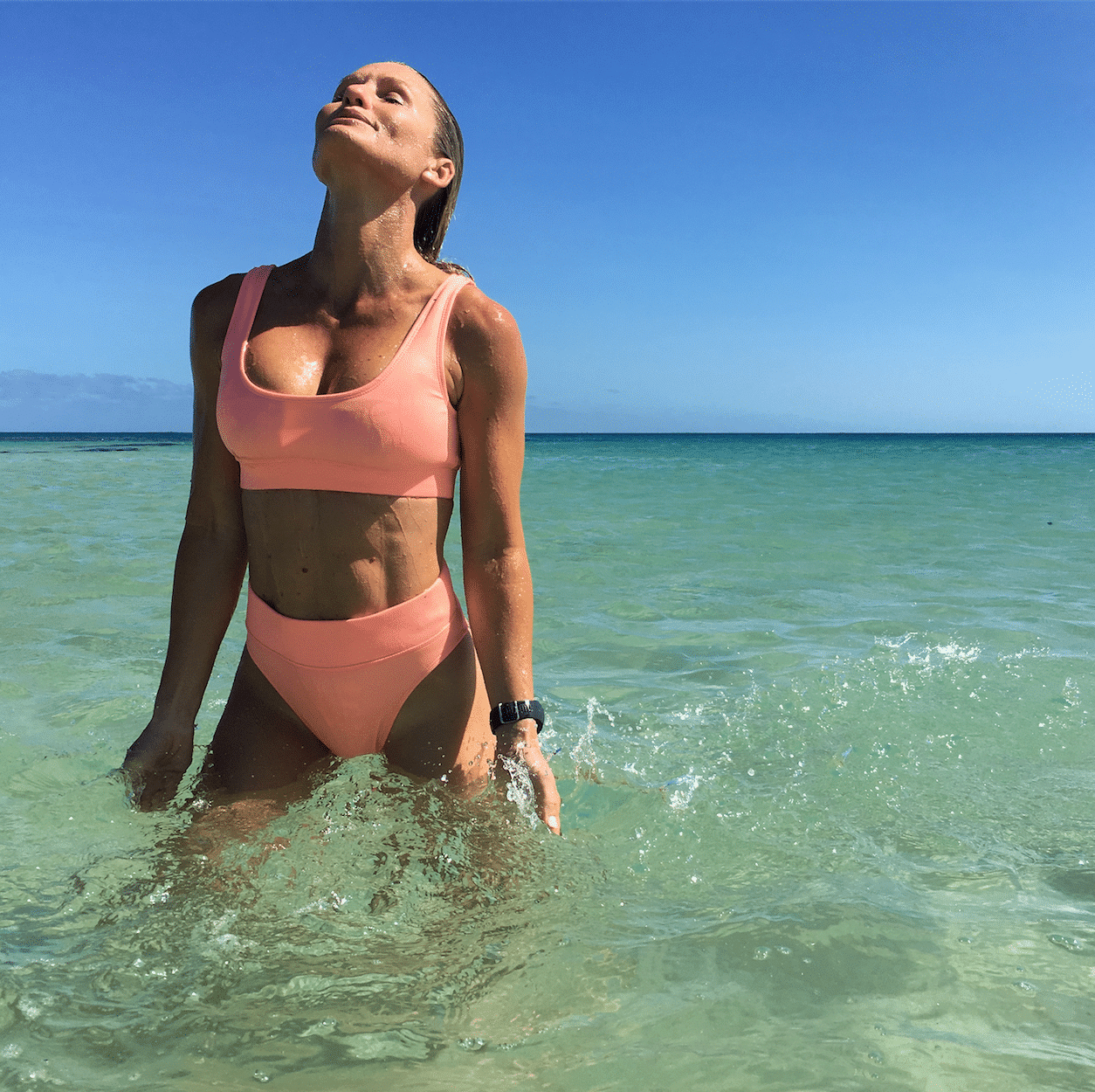 I would have taken this big breath earlier; if one year ago I knew I would be here … now.  Imagine if we could see and feel the safety of certainty. Is that your fear? It was mine too. I am so grateful for this new life I lead (totally unplanned & not an ounce of control) I gave up on fear and rather just dived in to have a go and today marks the anniversary of the most phenomenal change.  Exactly one year ago; my wake up; my biggest jump in; my big yes! 

How can our fears of uncertainty make us not even try? Not even have a go? Not even peek around the corner? Is it all because of the what if? What if it is horrible? What if I'm embarrassed? What if I have to come back? What if it doesn't work? What if I'm alone forever? What if I lose money? What if … 
All of these 'what if's' resonate with so many situations except these were my personal fears cues. You might be reading this thinking what if I can't get that job, what if I can't do this fitness regime, what if I… The exact fears that stopped me from doing many things in my life. But ignoring these fear cues have changed everything and I could not be more surprised at the simplicity of the mind switch and where I am today by using these simple tricks.
---
How I broke the fear cues:
I would stop thinking it would not work and started believing it would work. 
I took the time to embrace every tiny positive and shared joyful moments often without speaking of negativity in any regard. 
I put aside my ego and took trust in myself completely. I stopped asking for others opinions and rather trusted my gut; my drive; my wants; my expertise and my passion. 
I stopped putting my comfort level and dependance on others rather banking on my desire and decisions. Embracing the opportunity to go forward and starting fresh in new places and spaces as it is cleansing and extensively good for the soul. 
I gathered my pointed direction to realise if it doesn't work than what can I learn from that? Learning is the key to living the fullest and embracing each hurdle to gain strength for ourselves and to show our children. 
I banked on the fact that real friends will be with us forever no matter where; no matter how. I ensured a dedication of valuable time to these loved ones weekly and (remember FaceTime is absolutely the best app). 
I stopped worrying about money at it is pointless (however I remained on my budgets) The less I worried about money the more time I had to ensure I had enough to look after my little family. 
---
b.truth: my biggest YES, though was in October last year on this exact day. A time when I was holding on so tight with full-time work, kids, a new book being printed, my reorder and settlement from my marriage breakdown; exhaustion and a  fearlessness I never knew existed. Then suddenly all the craziness of the last year had wound up.  I gasped and took my biggest breath and it was towards a phenomenal person returning into my life and saying yes to this ultimate fear of … finding love  – Enter #thehunter  Things have changed a lot but only for the better. The things I thought I would lose had simply changed a bit.  The things I thought I'd miss were taken and altered to a new level of happiness or a different version.  Rather than swimming in the surf; I swim in the crisp clear ocean around islands, rather than seeing only one version of life for the kids and I a varied more pointed part opened extensively and how exciting for all to come with us on this unbelievable journey. 
I  allowed myself to just live the honest loving existence I had dreamed of all without fear of falling because I knew I could always bank on myself.
b.x 
Want more on fighting your fears ? 
Read my book 📖 CLICK HERE 
By Belinda Norton