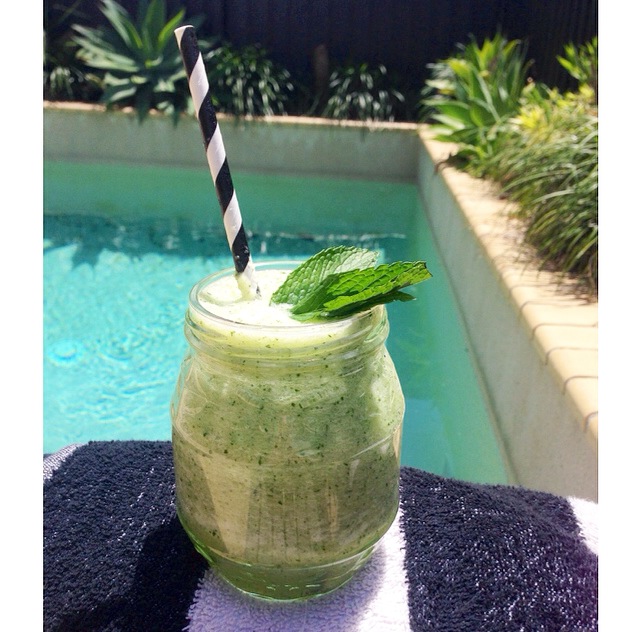 You need a morning wake up? or a summer cocktail?
This simple and very easy recipe is my ultimate go to…
Pineapple and Mint Zinger
Ingredients
3 ice cubes
fresh cut pineapple
handful of fresh mint leaves
 squeeze of lime
Method
blend
add a nip of vodka and sparkling mineral water- for a summer sensational party drink!
enjoy
b.
x