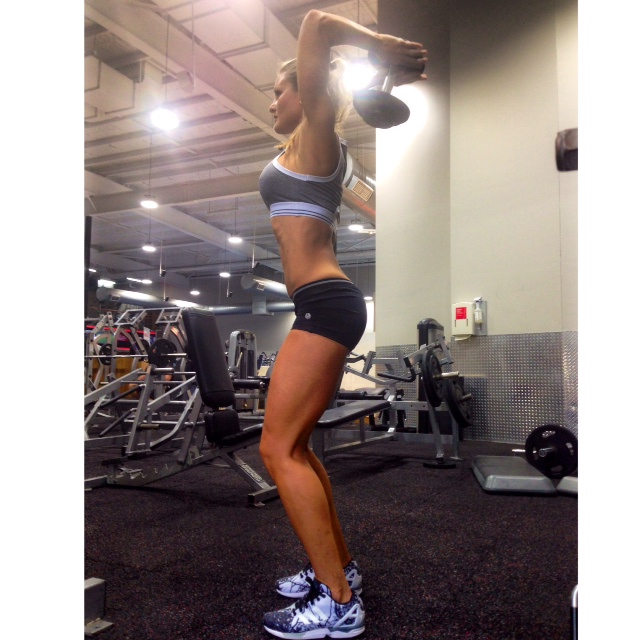 Add to your weekend workout should be this tricep trembler exercise.
It is excellent for arm and shoulder alignment and not jarring on your body.
It requires only a 10kg weight or medicine ball to complete the exercise.
I recommend using a dumbbell as it is more secure in your hands therefore safer to use.
This exercise isolates the tricep muscle and creates great arm shape.
Complete in a standing position as shown in picture above.
Switch on your core and remain firm through your mid section.
---
Tricep Workout
Hold 10 kg weight on the plate sections
Bend elbows behind your head and lift to above your head
Complete 12 reps of this 3 times in a circuit of other b.live.wear exercises.
enjoy
b.
x