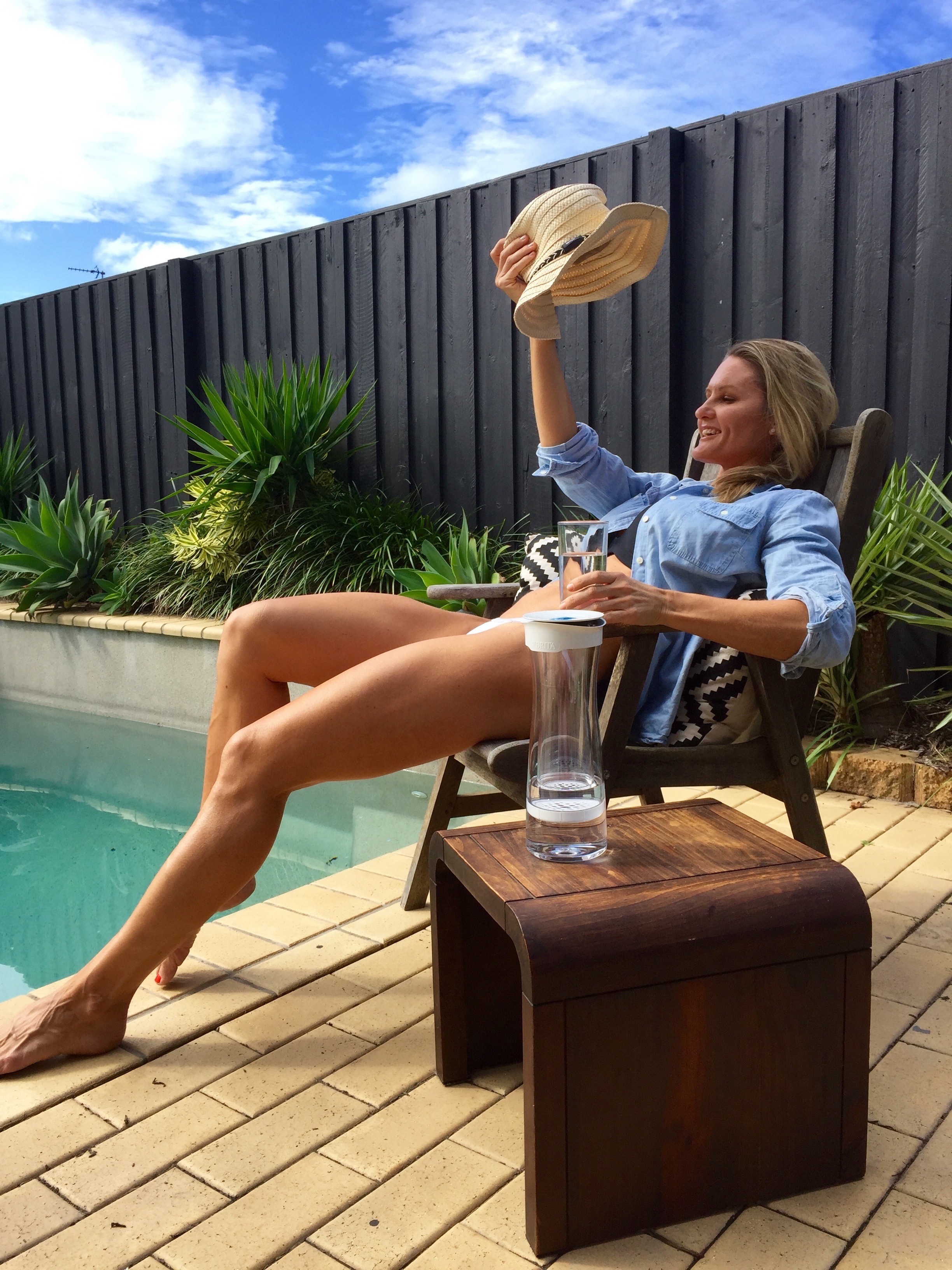 To lose weight… hydrate
To get great skin… hydrate
To feel energised… hydrate
To hydrate is to drink water often > especially to drink clean fresh water often. Try to drink at least a litre of water a day (two litres if you want amazing skin and body flush).  It takes a few days to get used to the excuse toilet time but it is well worth the effort as you will notice a dramatic difference in your health in just one week.
Drink up!
---
REASONS TO DRINK WATER
>Talking all day at work makes my voice tired and throat dry therefore hydration is key to remain at your best.  A clever alternative to bottled water at work is using a filtered bottle >that is practical and cost saving. It helps you reach your daily drinking needs + tastes great.
>During the winter months it's important to stay hydrated to keep your skin luscious and body health optimal. The easy way to do this is by drinking water that is clean as it taste great because a filter system helps remove impurities. Keeping impurities out of our bodies is hard enough with food intake but so easy with water intake. b. tip > drink more water often.
>I encourage my lil' crew to drink water all day however, visible reminders to drink water are the best for kids. b. tip > leave a jug or carafe out with glasses so they can help themselves all day and it's surprising how much water they will drink (and you will too).
The best filter drink system I have found is BRITA Fill & Serve water filter carafe as it uses new filter disk technology so it guarantees fresh water for optimal drinking enjoyment so it's even easier to drink more water from this portable bottle.
---
If you would like to WIN one of these BRITA Fill & Serve water filter carafes > simply post a photo of you drinking water in a stylish way (get creative!), tag @belinda.n.s on instagram or simple upload a photo on Facebook and tag blivewear and this stylish Brita Fill and Serve Water Filter Carafe could be yours.  #BRITAFillandServe #BRITAau #HydratedByBRITA
b. x